A dove carrying tit-bits to his master!
If you happen to overhear two Diyawanna members at the august assembly speaking about a 'dove', you should not rush to the conclusion that they are discussing a bird that flies: they are only referring to a certain state purohita.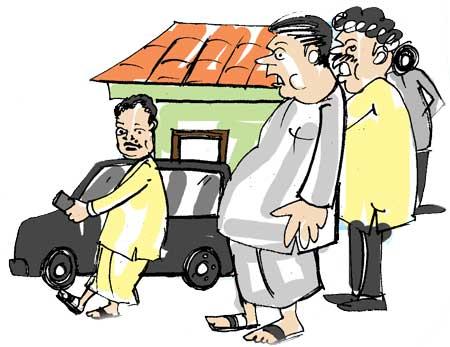 This state purohita has been nicknamed 'dove' as he is said to be serving as an informant of his party chief.  His main job is to pass on to his boss all tit-bits about the party's backbenchers. However, he is said to be conveying the same tit-bits on the sly to another 'outside bigwig' as well.
Some say that the 'dove' got the purohita status as a reward for carrying tales to the 'outside bigwig'.