Rules of 'Eighth Continent' game very different: Oracle's Guru on what it takes to thrive
In an exclusive interview with Mirror Business, Guruprasad Gaonkar, Oracle Asia Pacific and Japan SaaS Leader, ERP and Digital Supply Chain, shared his thoughts on the 'Eighth Continent', a brand-new continent that we all have already stepped into. 
For those to whom this term sounds new, the Eighth Continent is the world that we experience everyday – full of disruptive technologies, where 4.4 billion people are connected beyond borders and language barriers.
This is where 58 percent of the world's population spends six hours and 42 minutes each day on digital screens. If you are passionate about driving change, the onus is on you to take the digital leap and help your organisation to thrive in this Eighth Continent. Are you ready?
Below is an excerpt from his interview.
How do you define the Eighth Continent? How do we see it from a business context?
We've reached the future that authors had forecasted and filmmakers like Steven Spielberg depicted in science fiction movies years ago. The Eighth Continent is a world of disruptive technologies, not restricted by borders or languages; the rules of the game are very different here. All leading reports indicate 4.4 billion people live, play and conduct businesses in the Eighth Continent – that's 58 percent of the world's population spending six hours and 42 minutes each day.
Many of the organisations are still simulating on the digital continent from the physical world while you should be recreating, reimagining and taking that leap into the Eighth Continent. This transformative, hyper-connected digital continent offers unimaginable opportunities for organisations to thrive. 'You either disrupt or will be disrupted.' This statement rightfully sums up the complete meaning of life on the Eighth Continent.
As enterprises step into digital, how can CXOs properly prepare for industry disruptions? What are the essential changes to survive and thrive in this Eighth Continent?
Traditional roles, unfortunately, do not let you survive on this continent. C-suite leaders are being disrupted. For example, CIO i.e. Chief 'Information' Officer is no longer about IT (information technology) but it is about innovation and hence, the new-age title is Chief 'Innovation' Officer.
This also means a sweeping change in responsibilities driving the need for fundamentally using different sets of skill to stay relevant. A CFO is no longer a finance bookkeeper. Instead, he is now becoming a business partner to the CEO.
Similarly, a CHRO's role is not restricted to managing human capital. Instead, it is about defining the future of work. Each of these CXOs are bringing down traditional functional silos to have a complete, unified understanding of the entire company and to be able to offer strategic inputs that drive innovation for the CEO and the company board. This compels the need to don the digital hat, as the situation is demanding.
First, we need to accept that this is not an extension of our current business model but a brand-new territory, that is unchartered and uncertain but by moving ahead with courage and with the right business partner, this digital continent is the greatest place to operate in as the global enterprise.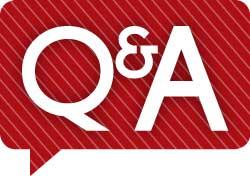 How do you see emerging technologies changing the way cloud is being used in the Eighth Continent? 
Bearing in mind, on this continent, transformation is one constant game – with emerging technologies driving extreme automation and intelligence that eliminates redundancies. Getting on with transformative technologies isn't a nice-to-have; it's a must-do. Emerging technologies, when consumed in small use cases, will typically yield deceptively easy successes. But scaling on emerging technologies is an entirely different and a hard task.
A thousand blooming new technologies, if consumed in silos, will lead you to a messy world of entangled systems. Companies with the right leadership and technology-driven vision will seize the opportunities offered by cloud computing and SaaS to grow and thrive on the Eighth Continent— start now, before it's too late.
How has digital transformation changed modern customer expectations?
Firstly, digital transformation is not a project but a board mandate and on this journey, organisations are looking for a 'partnership' that will go hand in hand with them, helping to achieve their business objectives and deliver outcomes. On the Eighth Continent, customer-satisfaction is not good enough – and being customer obsessed and agile is the only way to drive success for businesses here.
Therefore, for organisations partnering with Oracle SaaS has become more of a 'when' choice than an 'if'. And the biggest driver for that shift is the ability of Oracle SaaS to deliver more relevant innovation much faster. Oracle SaaS today has both the broadest and the deepest capabilities, whether it is for customer experience, HR, finance or supply chain. It offers three significant advantages for customers. Firstly, Oracle SaaS brings speed, agility and the ability to drive business outcomes – be it in HR, finance, supply chain or customer experience.Secondly, it eliminates the complexity that comes with traditional organisational structures and procedures. Thirdly, Oracle SaaS provides access to sophisticated tools and embeds emerging technologies such as AI, IoT, blockchain, etc. to drive business value.
''The Eighth Continent is a world of disruptive technologies, not restricted by borders or languages; the rules of the game are very different here. All leading reports indicate 4.4 billion people live, play and conduct businesses in the Eighth Continent – that's 58 percent of the world's population spending six hours and 42 minutes each day
Every organisation today is looking to harness the power of data to make informed decisions but only 2-4 percent of this data is actually utilised. How is Oracle looking to tap this data-centric opportunity and turn it into value for businesses?
The more connected the various functions are, faster is the flow of data, resulting in better business decision-making. Data is a highly valuable asset on this continent. This is fundamental to Oracle SaaS applications, be it ERP, Digital Supply Chain, HCM or CX – all these operate on one connected data model and are driven by connected intelligence.
Connected data means all business functions are operating as one, eliminating siloed operations. Connected intelligence means business functions being able to influence decision-making and empowering adjacent business function. For example, excess liquidity in finance triggering early payment discounting in the procurement function, another example being productivity improvement measures in human resources based on operating expense guidelines shared by finance.
Given that SaaS/cloud applications are an area of global significance for Oracle worldwide and that ERP has been a significant revenue generator for Oracle, how do you see the potential from your current offerings furthering your growth and leadership within SaaS globally and in the region?
SaaS and cloud are used quite interchangeably. However, it is important to recognise that these are two different things. With SaaS, you 'subscribing to the future' that brings you ready access to enterprise business capabilities in forms of continuous quarterly updates just like your phone updates. Over the last couple of years, SaaS has become mainstream globally as well as in Asia.
We are referring to SaaS by design and not referring to those old legacy on-premise applications nor are we talking about applications hosted on the cloud. SaaS is being adopted by organisations of all sizes, at an accelerating pace across every industry. SaaS is already the fastest-growing market segment in 2019 across most Asian markets, accounting for nearly half of the total public cloud services revenue year-over-year.
Oracle is witnessing substantial year-on-year (YoY) growth in SaaS revenue. Globally, in FY19, first quarter, our ERP business grew 30 percent YoY, much faster than our traditional software. We already have well over 20,000 customers, including NetSuite across the globe. With the growth coming from not just from ERP but also from HR and customer experience, we will be in a position to be almost an entirely SaaS-based company.
Before this Eighth Continent – business applications such as ERP, HCM or CRM sustained in the backend and the cloud and SaaS was a muse for poets or perhaps research topic for weather forecasters looking for rain. That is no longer the case on the Eighth Continent. Here, CEOs and every CXO is moving away from traditional business models.
Instead, businesses thrive here by 'subscribing to the future' on SaaS. In other words, you create 'Your tomorrow, today!', irrespective of the sector you are in. This requires you to invest in a trusted SaaS partner.
On the Eighth Continent, businesses strive to innovate and anticipate what's next—to change and drive change with new ideas, customer focus, an action plan and operating on the latest and the greatest technologies.