We will attend SLPP convention: SB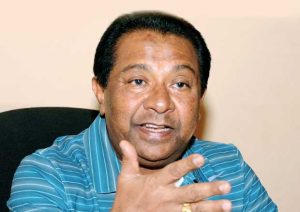 UPFA MP S.B. Dissanayake said today the group of 16 SLFP MPs who left the government in April last year, would participate in the Sri Lanka Podujana Peramuna (SLPP) convention to be held on August 11 except for Dayasiri Jayasekara.
He told a news conference that they, as the SLFP, would offer their blessings to the SLPP presidential candidate.
MP Dilan Perera said he too would attend the convention and added that all the Joint Opposition MPs had been invited to the convention.