It's a fake doc, I have the original: Gota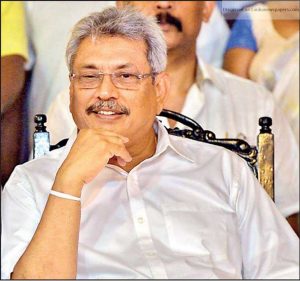 Former Defence Secretary Gotabaya Rajapaksa today said the document which is being circulated on social media sites purporting that he has renounced his US citizenship was fake and that he was in possession of the original certificate.
Speaking to the Daily Mirror, Mr. Rajapaksa said that he received the official document pertaining to the renunciation of his US citizenship from the US State Department on April 26.
He said he was also issued a new passport by the Immigration and Emigration Department after his dual-citizenship was renounced.
"I returned the old passport to the Immigration and Emigration Department with the document issued by the US State Department. The Immigration Department issued a new passport," he said.