The main character of this story is a former political high-up currently holding the position of a resident manager of a Mahaweli Zone.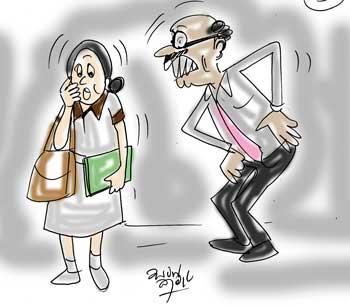 The woman family health worker in the area had drawn this resident manager's ire when she had told a public meeting that according to her findings that the rate of malnutrition among the children in the area was very high.

The resident manager had later berated the family health worker for making a critical comment which was a reflection on his political boss.

"You will get your just deserts for blaming our political boss who had done a great service to the people in this area!" he had warned her.

The resident manager was promoted to a higher grade just one week after this incident, they say.