New hotel projects urged to allocate 0.5% of capital investment for sustainability initiatives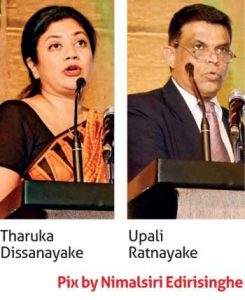 UNDP says 300 new hotel projects in Sri Lanka invested about US $9mn each since 2018
SLTDA to become fully accredited certification body of GSTC in two years
Sri Lanka's upcoming hotels need to allocate 0.5 percent of their capital investments into sustainability initiatives to avert future costs to the environment and to the society, according to a United Nations Development Programme (UNDP) official.
"My colleague in my project (BIOFIN Sri Lanka) says if each of these projects that were pitched in 2018 or started in 2018 were to just invest 0.5 percent of their capital investment into sustainable initiatives, they can avoid future damages of around US $45 billion," the UNDP, Policy and Design Specialist, Tharuka Dissanayake  said.
She was speaking at the first National Sustainable Tourism Certification (NSTC) ceremony held in Colombo on Monday.
Sri Lanka Tourism Development Authority (SLTDA) partnered with UNDP BIOFIN Sri Lanka project to obtain technical assistance to implement NSTC, meeting the standards of Global Sustainable Tourism Council (GSTC).
Dissanayake noted that since 2018, there have been over 300 new hotel projects in Sri Lanka with an average investment of US $9 million.
Speaking at the occasion SLTDA Director General Upali Ratnayake emphasised that tourism authorities would work with the private sector to position Sri Lanka as a sustainable destination, which would be crucial for future growth of the country's tourism industry.
He pointed out that 81 percent of the world's largest leisure, travel and tourism companies had sustainability certifications at the end of 2018.
Ratnayake announced that SLTDA will become a fully accredited certification body of GSTC in two years by fulfilling GSTC's global criteria.
"We started with 65-75 percent of the global criterion in the first year. We will reach 80 percent in the second year and will meet with full global criteria in the third to become a globally accredited body of GSTC," he said.
Further, he noted that SLTDA's NSTC programme will be extended to tour operators and destination management firms in the future.
"This certification would just not be a good marketing tool, but it's also a way for the industry to look at how to set its own resilience to face future challenges," Dissanayake stressed.