Mahela declines to be part of Sri Lankan team Management at cricket World Cup
Weeks after guiding Mumbai Indians to their fourth IPL title–his second in three seasons as head coach, Mahela Jayawardene–the legendary former Sri Lanka skipper says he declined an offer to be a part of Sri Lanka's World Cup campaign due to cricket politics. In an Exclusive Interview with the Sunday Times he also shares his expert views on Sri Lanka's chances, the raw deal Lasith Malinga received and how cricket politics ruined the careers of two promising Sri Lankan cricketers–Angelo Mathews and Dinesh Chandimal.  
Excerpt of the interview
Q: Two titles in three attempts for Mumbai Indians under your watch. You must be proud?
I am very happy about the results. The franchise got a great setup in planning and creating a team. Experience-wise, it's a great thing for me, as well. When they offered me the job, I didn't have experience in coaching but I am sure they saw something in me where I could contribute to the franchise.
Over the last three years, I have learned a lot. This job is more to do with man management and planning, because you have a bunch of talented cricketers in the squad and I have to get the best out of the lot, depending on situations and combinations.
What I enjoy in that IPL setup is the tactical side of things, like how you approach every game differently. This has always excited me as a player, and now as a coach. I don't have much control over what's happening in the middle, but behind the scene we have lots of planning.
Q:What is man management from a coaching perspective and how important is it to create a champion unit?  
It's more about understanding individual players and helping them to be characters within the team. Through that, we can decide what kind of a role or a definition we can give a player to get the best for the team. All players go through emotions and that's something we need to understand. This is when we really have to take responsibility and get them back to the best frame of mind.
For example, we have some talented guys sitting on the bench who need to know why they are not out in the middle. You need to be consistent in handling these situations and, if not, you will lose player trust. That's not good, because the last thing they want is insecurity. It doesn't help their confidence. Tactically, we sometimes have to make changes according to conditions. These need to be communicated to the players in a transparent manner, so that they understand that opportunities are only going to come based on conditions. Then, they are prepared for those matches.
Q:What do you do when a player goes through a bad patch?   
You need to find out whether it's a technical fault or whether it's a bad decision he made in the middle. A player might lose his wicket to a good ball. That doesn't mean he is out of form. It is because he is taking a few risks to score runs to the team. So I, as a decision maker, need to understand why is he taking those risks and so on. We need that communication with the players. We must understand that players go through a tough time sometimes. That is when we need to give them that support and bring them back.
Especially in an IPL franchise, where you have so many talented cricketers, you need to make the right choice because every game is crucial. You need to manage the players to get the best out of them, to try and win those matches. At the same time, you must be consistent in those decisions. Sometimes, just because you go through failure in a few matches, it does not mean you pull them out. You have to trust them and say, ok, you still have a role to play, try to pull yourself up—and you give them that extended run.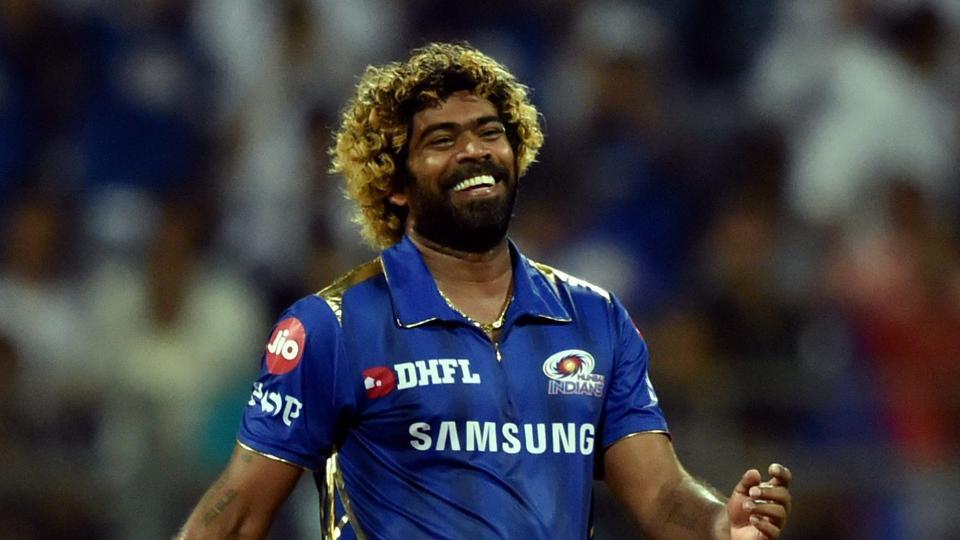 Q:How did you handle Lasith Malinga during the last two years when he was struggling to get his rhythm back after the injury?  
Yes, he was not in his best form last season as he was coming back from an injury. But we still wanted him in the team setup considering his experience and what he could offer to young players in the side. He is a smart cricketer, so we decided to get him on board as a bowling mentor.
But this year, we knew he was fit enough to play. We had a different plan for him when we picked him at the auction. We weren't sure whether he could play each and every game for us because of the scheduling and so on. But we knew his experience will always be good for us, especially when partnering Jusprit Bumrah. As a combination, we knew they will be deadly because death bowling is something that most of teams struggle with in the IPL.
But credit to Mali. He was in good form and good frame, fitness-wise, as well. He travelled back and forth to Sri Lanka and still played the matches. In a couple of games, he looked a bit jaded but he was mentally prepared to do it. Other than that, we knew what he could deliver. He wasn't consistent throughout the tournament. But at crucial moments, he picked up wickets and did the job for us. That's where we knew he could come good for us.
Even in the finals, he was our most expensive bowler, but when it came to the last over, there was no better person than him to throw the ball to. For him to come and execute a slow ball so accurately in that last ball of the IPL final shows the skill he possesses. This is why you back your good players to come good at big moments.
Q:Did you expect him to come back so strongly after the injury lay-off?  
Yes I did. He is a very determined player. He works hard off the field to get his fitness. When he started playing cricket, a lot of guys, even the physios, said that with his action, and the amount of strain he puts on his body, we will be lucky if we get five or six years of cricket out of him. Years later, he is still going strong for the team. I think he has done justice to his work ethics, preparations and so on. Those are rare qualities in a bowler. After Chaminda Vaas, I haven't seen anyone going through a long career consistently like Malinga. Vaasy was a phenomenal player who put in a lot of effort off the field to be able to play for that much longer and to be consistent. In these conditions, if you don't have that kind of effort, preparation and commitment, it would be hard to have a long career and also be successful.
Q:What is his strength now, since he has lost a quite a bit of pace?  
Even though he has lost his pace a bit, which is natural for a fast bowler with age, he still bowls in high 130s, which is good enough. His action helps and he has brought in the variations. He understands what the batsman is doing. That is experience and he is setting himself up against those options. We tried something new this year with him, coming round the wicket to the right handers, bowling with a different angle. He trained with us for two weeks before he executed it in a match. He wanted to put in that effort in practices to make sure he doesn't get it wrong. He is open to those kinds of changes even after so many years of cricket, which is good. When you are at that age, they know they cannot get stuck in one dimension. They all need to keep changing and evolving. He reads the game very well and understands the situations. He is a street smart cricketer. He is also proactive as he doesn't wait to react to situations. That's a good quality to have.
Q:However, there's a perception that Malinga is a not a team player. What's your take on that?  
When he was playing with us, he was different. He was completely a team man. I think, even now, he is a team man. Unfortunately, what I have seen in the Sri Lankan team is that a lot of people want to be in that top spot [captaincy]. In that scenario, there is a lot of cricket politics being played.
Malinga's thinking abilities are quite different. He is unique. I saw the Chairman of Selectors saying that Malinga's thinking is right up there but that he cannot get the players together which is why they gave the captaincy to someone else. But I do not understand that concept.
If you have an experienced player who understand and reads the game better, and if the rest of the players are not up to his level, it's not Malinga's fault. You either get those guys up to that level, to be on par with the level of thinking Malinga has, or you find other players who could do that. That's how a team can be better on the world stage.
Q:Do you think Malinga got a raw deal when it come to the captaincy?   
Yes. But I believe there were so many other elements behind this. I've been with Sri Lankan cricket for so many years and I understand how it works. I believe it wasn't just the selectors who made that call but it was others behind the scene who didn't like Malinga to captain the team at the World Cup.
Malinga understands that and he will go to the World Cup and still give his best. But it's unfortunate that people who don't understand the game make those important decisions. And I'm not talking about the selectors.
Q:But at the end of the day, don't you think a leader should have the support of the rest of the players in the middle, even if he may be the best thinking cricketer we have?  
We need to first understand who the players are and what the issues are, rather than make changes very close to a World Cup. This is where player management comes in: bring them in for discussion and try to iron out those differences. I think Dimuth is a fantastic player. At the same time, there's a huge responsibility on his shoulders to lead the team in the World Cup right after a four-year hiatus from ODI cricket. He has not been a part of that structure for a long time.
I am sure he will do his best to rectify the matter. But it's tough on anybody to be in those shoes. I believe there should have been a better way of handling it. Unfortunately, these decisions were made way before considering how we could sort this out.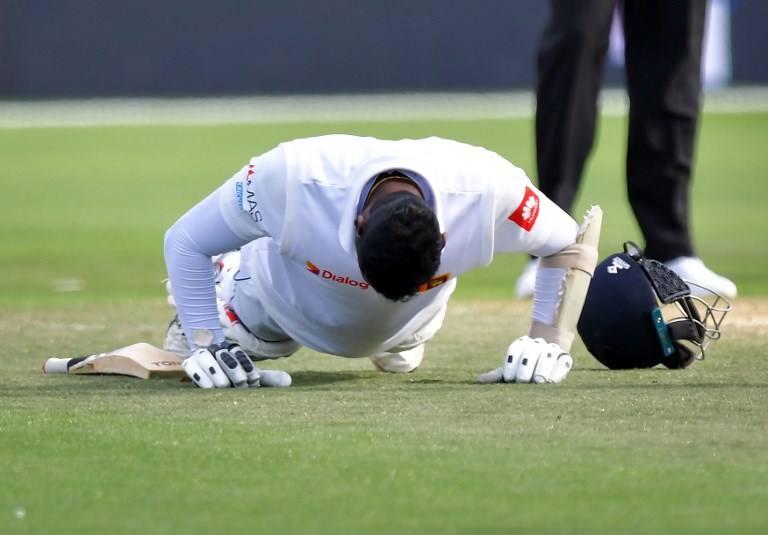 Q:Kumar Sangakkara and you were backing Angelo Mathews's elevation to captaincy. But four years later, he is not the captain. Where did things go wrong for Mathews?  
The only advice we gave Angelo was not to give in to cricket politics. He needs to be a stronger leader, to be with the players and do the right thing. But he gave in to cricket politics. He allowed other people to make decisions and did not stand up for his players. I am being honest. I have told him this as well and he accepts it. If he hadn't give in, we would probably not be in this situation today. Even if I see him today, that's the only complaint I will have against him.
Q:Do you think this has had an impact on his own performance? 
Yes, it did have an impact on his career as a player and he was struggling because of it He knew that it wasn't going the right way. He lost the team when he didn't back them and stay with the players. People used him and he let people use him. That was his downfall.
The number one rule in Sri Lanka is, if you are the captain, lead by example and do not allow any outsiders coming into that setup. That's the only way we ran the show and survived. It was unfortunate and it was not easy, either. You need to deal with a lot of unwanted elements. But if you are a strong character, that's something you have to do. I have nothing against him. He is a brilliant cricketer and a wonderful person but he did not handle this situation well. He should be the one who is leading this team at the World Cup. He had to give up because it was too much for him. But it was his fault.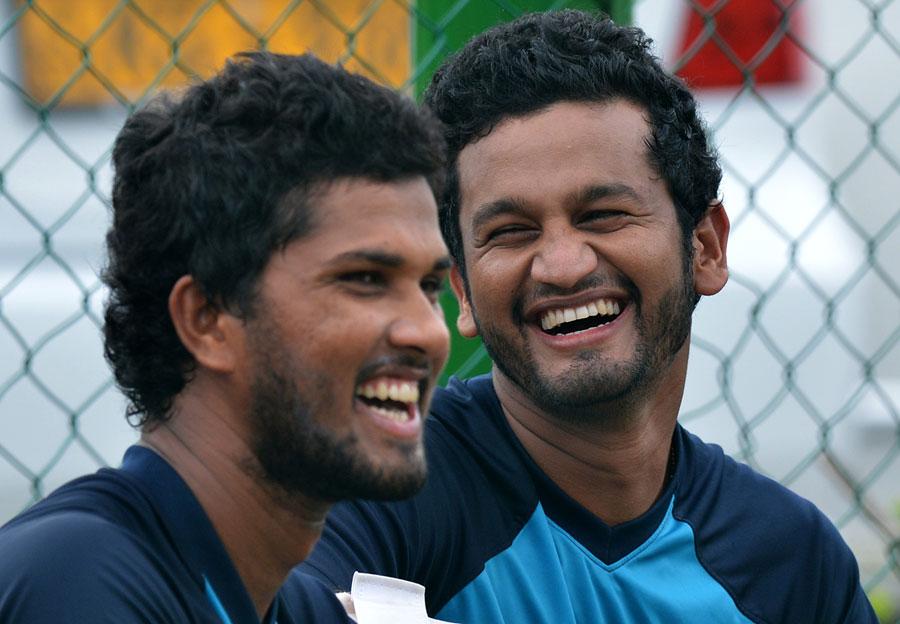 Q:Dinesh Chandimal was another highly rated cricketer who was expected to take Sri Lanka Cricket forward. But, today, he hasn't even found a place among the top 15 in the World Cup squad. What happened to him?   
I think he was another victim of cricket politics. In the sense, he was another player like Angelo Mathews who was snared to elements behind the scene and went along with them rather than taking control of the team and being a strong leader.
Q:What's your take on the Sri Lanka team's composition for the World Cup?  
There are four or five guys who could be match winners. We just need to create that environment for them to go and perform. My only concern is the bowling unit because in one-day cricket, the bowlers are the ones who control matches. Whether we have the capacity to pick up wickets and be attacking through the 50 overs is something we need to see and work hard at. Apart from Lasith, Thisara (Perera) and (Suranga) Lakmal, there isn't a single bowler who has taken three wickets in an ODI.
So, there's going to be lot of pressure on those three bowlers. When you see the batting line-up of other teams, if you don't take wickets, that will put a lot of pressure on the batting group whether they bat first or second.
Q: What's the biggest area of concern in bowling—seam or spin?  
Leg-spinners will play a big role during this tournament. Obviously (Jeffrey) Vandersay or Jeevan (Mendis) will be under pressure to take wickets, depending on whoever they decide to play with. It depends on the conditions as well. It's early summer, so the wickets look flatter. Hopefully, there will be some rains and wickets will get lively. The fast bowlers will have a role to play early in the summer. That's why Suranga is quite lethal upfront, if the wickets are going to help, and then Malinga, Isuru and Thisara can control a bit. In one-day cricket, batsmen will win matches for you. But it's the bowlers who will win championships. So, you need to make sure the bowling unit is consistent.
Q:What are the strengths and weaknesses of our team?  
I think, bringing Dimuth to top the order gives a lot of stability in those conditions. That's a good move. I don't know whether they will go with Avishka or Thirimanne at the top and it all depends on where they want Thiri to bat. They also have Angelo, Kusal Mendis and Kusal Perera in the middle—three important players in the side for those 35 to 40 overs of the game. They are the game-changers who could win matches for you. How consistent they will be and how they set themselves up against the opposition will be key for us.
Having Kusal Perera and Angelo in that middle order makes a huge difference, given their experience. Put Dimuth into that equation and, even though he has not played one-day cricket, he is still an experienced player. There are those three guys and they have Thirimanne to fall back on, if they want, in the middle order. In the last World Cup, Thirimanne was fantastic with the bat. He can perform on that stage. Then you have Thisara and Isuru who can play those cameos for you and take a game away from the opposition.
You need to set them up for those kinds of situations. That's the key. I still feel we have the match winners. The format of the tournament is such that everyone plays each other. It's not like before, where you top the group in the group stage and go into the next stage. So, when you play nine matches, you have to be very, very consistent to be in those top qualifiers. Unless you're are consistent, it will be tough for Sri Lanka to get there.
I know for a fact that some of the other teams do not want to play Sri Lanka, because they know how threatening Sri Lanka can be on their day. But whether Sri Lanka can be that team that wins those five games to go through to the next round is the question. If you can win 50 percent of your game, you can definitely be in the top four slots.
Q:Realistically, do you think Sri Lanka can earn a spot in the semi-finals?  
The thing with Sri Lanka is, when they are pushed to the wall, they have always done well. It's just that these players should believe they can. As I said, they have some good players, some who can win matches for you. When you go to a World Cup, you need to treat every game as a knockout game. That's why I said, if they target themselves to win five games, they have a very good chance of getting into the top four. So, get a good start, that's always going to help, and try and create that opportunity. Then those match winners can come into play.
Q:We have seen most past cricketers getting involved in shaping the future of their younger generation once they retire from international cricket. But we don't see that from Kumar Sangakkara or you?  
We have tried. I hate to come to a situation where we can't contribute properly. When we know wrong things are happening, we cannot walk into a system. I have told this to them. Where we are going wrong is our domestic cricket structure. Without creating a proper structure, we will not develop cricketers who are mentally and physically strong to handle international cricket.
I don't care how much these people talk about club cricket and all that because I am big fan of club cricket. Club cricket should be there but we need to create a better tournament. Yes, we are playing a provincial tournament but it's an ad-hoc one. You cannot play a provincial tournament in five days or six days. This should be your main tournament. There's no point in a tournament for the sake of playing in a packed schedule. That's what my experience tells me about the game here. But if others know better, and there's no room for us to come and work in Sri Lankan cricket, we are quite happy to stay away.
Q:Were you invited to be part of the team management for the World Cup?   
I was, but I have several other commitments. More than that, I didn't understand the role I am expected to play. There's no point in me getting involved tactically, or whatever, if I don't have a say in the whole structure. The team is selected and everything is done and dusted. There is no room for me to come in and add something.
I am still happy to contribute in my little way with the management of the team but nothing to do with the SLC. That's something I have told myself as well. I just don't have the appetite to come and work for anybody when I know that it's not the right place for me.
We created a professional cricketing structure spending eight months. We offered to set it up for them but they rejected it. We did it because we don't want to lose our cricketers going to Australia and to league cricket in England. We need those experienced players in our system.
Without those cricketers playing in our domestic cricket, we cannot build our younger generation. There are some teams in our first class system where the average age is 25, which is sad. When we played, we had so many senior cricketers to guide us. Without them in our system, we cannot build a strong domestic cricket structure. And without doing that, there's no point in building stadiums.
We need quality cricketers. This is something I have been saying over the years. If you don't play our first class cricket at international venues, how do our young cricketers get better?
Our U-19 provincial cricketers should be playing on those wickets for them to get use to those conditions. We still don't do that. So what's the point in building million dollar stadiums if the facilities are not being used.
In our club tournament, only two international venues are being used for matches. They don't play first class cricket in Galle, Dambulla,
Kandy
or Hambantota or, for that matter, at Khettarama. Yes, we do play the odd match, but that doesn't make any sense. There's something fundamentally wrong in this structure. And until they realize that, we will not produce consistent cricketers. We will produce talented ones but not consistent ones.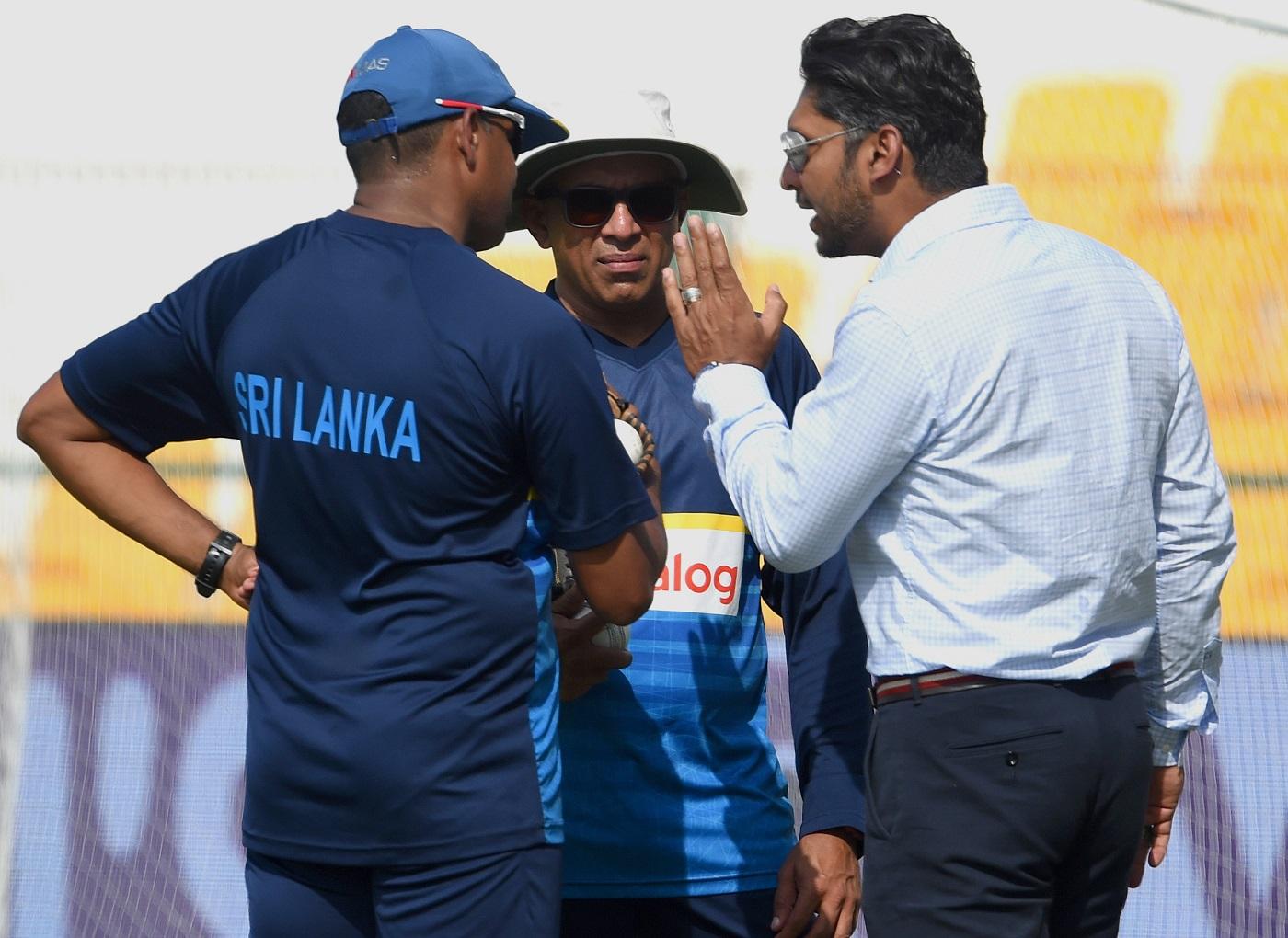 Q:The role of Chandika Hathurusingha—where do you think he went wrong?  
He is a very good coach. At the same time, you must realize that he had to work with three different sets of selectors during the last one-and-a-half years or so. I understand that, in some cases, he did not manage certain players well. He could probably have done that better. He is a very good coach tactically but I don't know the methods he used to manage players here.
Q:Who do you think will win the World Cup?  
Given the strength and form, England, India and Australia have the bowlers and probably Pakistan because they have done well in England in last two the world cups. They are a quite a formidable line up, especially with their bowling unit.