Kumar Sangakkara: Sri Lanka great says farewell to first-class cricket
http://www.bbc.com/sport/cricket/41419428
I will miss the game, says Sangakkara as Sri Lanka great retires
Ex-Sri Lanka captain Kumar Sangakkara says he will miss cricket "terribly" but believes he is retiring from the first-class game at the right time.
Sangakkara, 39, made 35 not out in his final first-class innings for Surrey against Lancashire on Wednesday.
He is fifth on the list of all-time run scorers in Test cricket, with 12,400 runs in 134 appearances.
"Sometimes you hold on a bit too long and I always think it's better to let go a bit sooner than later," he said.
Left-handed batsman Sangakkara, who will turn 40 on 27 October, ended his first-class career with 20,911 runs.
Almost 1,500 of those runs came for Surrey in the County Championship this season at an average of 106.50.
Does Sangakkara make your county team of the season? Pick your side with BBC Sport's squad selector
He told BBC Sport: "I'll miss it terribly, without a doubt, but that's a good thing. A lot of players walk away bitter and upset and regretting a lot of the things that might have been.
"I walk away with a few regrets, like anyone would, but I'm absolutely happy with the way I played the game and what I've achieved.
"The game goes on and that's the beauty of any sport. It doesn't matter who retires or who comes into play – the sport will be bigger than all of us."
He will continue playing in overseas T20 leagues in 2018.
Sangakkara's international career in numbers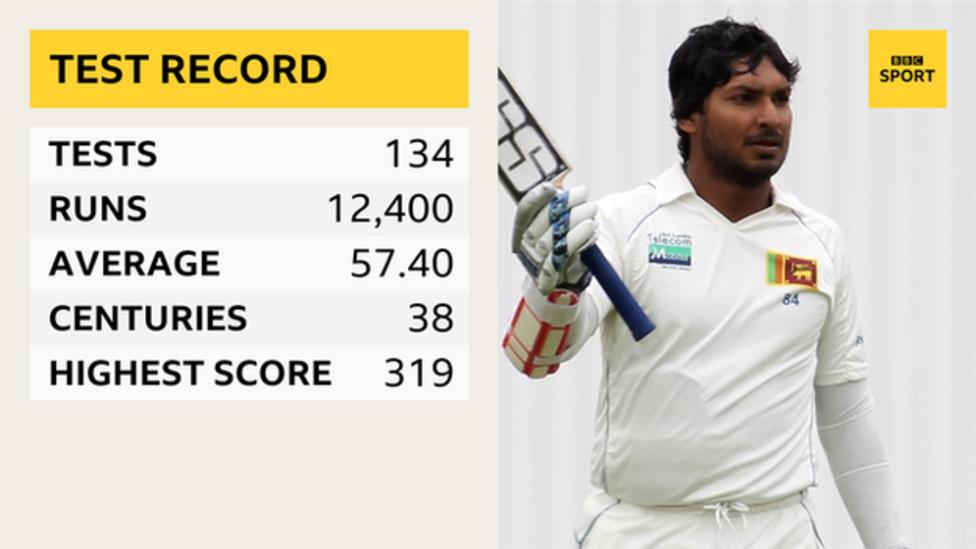 Sangakkara has revealed that, as a youngster, he did not think he would be good enough to play international cricket for Sri Lanka.
However, a first-class career spanning almost two decades has cemented his legacy as one of the legends of the game.
Only India's Sachin Tendulkar (34,357) has scored more runs in all formats of international cricket than Sangakkara (28,016), while he is also the leading Test run-scorer for his country.
Mahela Jayawardene (11,814) is the only other batsman to pass 10,000 Test runs for Sri Lanka.
Sangakkara's stellar 2017 season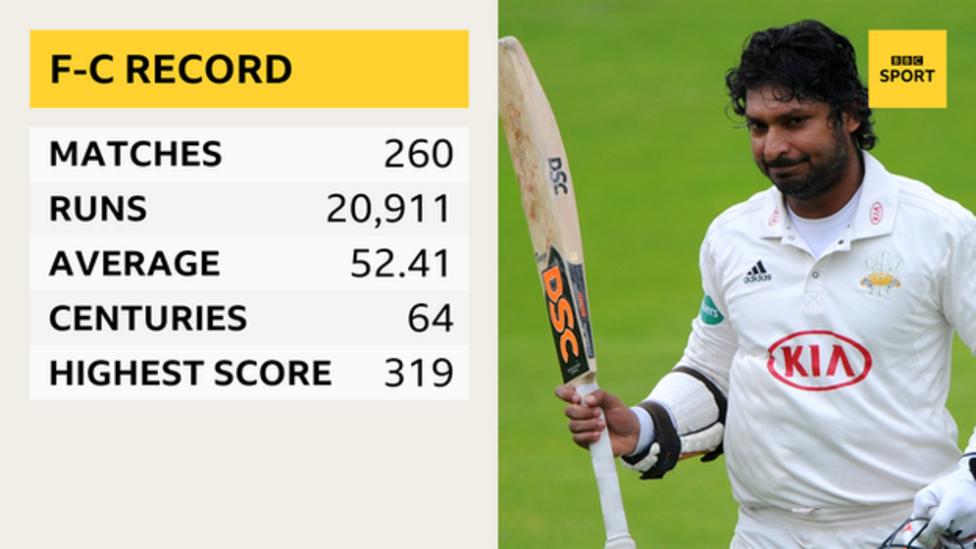 Sangakkara played for three English counties – Durham, Warwickshire and Surrey – during his career and has produced some of his best ever form during his final season as a first-class cricketer.
Some of his highlights in 2017 include:
Eight centuries and 1,491 runs in 16 County Championship innings, making him the leading run-scorer in either division this season.
A century in each innings of Surrey's draw against Middlesex at Lord's in May.
His 100th hundred in all formats of cricket in Surrey's One-Day Cup quarter-final win over Yorkshire in June.