Yahapalanaya's collective sigh of relief at Ravi K.'s brouhaha-exit
The resignation of Ravi Karunanayake from his ministerial post on Thursday, just days before the Govt of national unity celebrates its second year in office, helped defuse a crisis that has shaken the "yahapalanaya" govt to its roots and tested its commitment to uphold principles of good governance.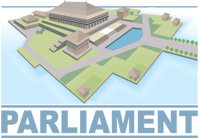 Despite his exit from the inner circles of Govt, Mr Karunanayake, who announced his resignation in a statement to the House on Thursday, remained defiant while professing his innocence, quoting from various religious scriptures to portray himself as the wronged person and in turn, drawing sympathy and praise from both Govt and Opposition lawmakers.
His resignation came as Speaker Karu Jayasuirya was to rule if a 'No-Confidence' Motion submitted against him by a group of Joint Opposition (JO) MPs could be taken up for debate. However, shortly after Mr Karunanayake stepped down from his post as Minister of Foreign Affairs, the Speaker said there was no necessity to proceed with the Motion.
It was Mr Karunanayake's alleged links to controversial businessman Arjun Aloysius, which came to light when he appeared before the Commission of Inquiry (CoI) appointed to look into the use of Treasury Bonds (TB), that forced him to hang up his ministerial boots. Mr Karunanayake, now a backbencher MP representing the Colombo District, made a better case for himself in Parliament, explaining the circumstances under which he had come to occupy the penthouse in Colombo for several months, which was paid for by Mr Aloysius, and giving bank details of transfer of funds for the purchase of the apartment by his family.
While it begs the question why Mr Karunanayake was not more forthcoming before the CoI about the matter, which might have spared him a lot of ridicule, his address to the House detailing his political career, his loyalty to the United National party (UNP) and contribution to setting up the "yahapalanya" govt, as well as the personal toll the scandal has taken on his wife and children, to some extent helped him save face.
"I am sacrificing my position for the honour of this August assembly, for my Party, in the name of the new political culture that we introduced, the protection of the yahapalanaya govt and democracy in this country. I have taken this decision with pride," he said.
UNP members came out in their numbers to back their beleaguered colleague as he spoke, giving him a rousing cheer as he left his front row seat and moved to the last row in the Chamber. They showed their support with hugs, handshakes and pats on his back.
Prime Minister Ranil Wickremesinghe, who spoke soon after Mr Karunanayake, voiced strong support for his decision to step down, saying it was a victory for good governance.
"The Assistant Leader of my party has decided to resign from his ministerial portfolio. He met with me and the President and made the decision. This shows the Govt will not in any way interfere with the probe by the Commission on TBs. This shows the Govt has realized its good governance goals," the Premier said.
A word of praise for Mr Karunanayake also came from Leader of the Opposition TNA parliamentary group leader R. Sampanthan who commended him for his "bold step."
During the adjournment debate on the Central Bank report for 2016 later in the day, JVP MP Sunil Handunnetti who chairs the Committee on Public Enterprise (COPE), said he appreciated Mr Karunanayake's decision to step down but, said the probe into the TB case should not falter because of it.
"We know there are other powerful persons who are linked to this. This resignation should not distract from holding others accountable," he said.
Minister of Fisheries and State Minister of Mahaweli Development Mahinda Amaraweera too welcomed the UNP MP's decision to step down. "This is not a personal vendetta against Mr Karunanayake. He has stepped down on a matter of principle and we appreciate it," he said.
Mr Karunanayake has had a rough ride during the past two-and-a-half years, particularly his tenure as Finance Minister, during which he prevailed over a 'No-Confidence' Motion brought against him in June, 2016. With a second looming, his decision to step down was the best option open to him.
In November 2016, then Law and Order Minister Tilak Marapona resigned following a controversial statement he made in the House, defending Avant Garde Maritime Services, a private company whose role during the regime of former President Mahinda Rajapaksa is now under judicial inquiry. But all was not lost for Mr Marapona because, without much fanfare and almost no public outcry, he was reappointed to the Cabinet as Minister of Development Assignments this May. So going by this trend, Mr Karunanayake can look forward to another ministerial portfolio sooner, rather than later.
For now, Mr Karunanayake's exit has relieved pressure on the Govt to some extent but, the spirit of "yahapalanaya" and the promises to clean up corruption in high places has been broken. Wishy washy measures to take the heat off will help bolster the Govt's image in the short term, and make it look better in comparison to the previous regime, but taking the public for fools would mean having to face the consequences, when the next election comes around.