SriLankan Airlines losses hit Rs.13bn in first 4 months
The overall loss of SriLankan Airlines (SLA) has risen to Rs.12.96 billion in the first four months of 2019 with the total debt of the airline topping US $ 750 million, the Finance Ministry data showed.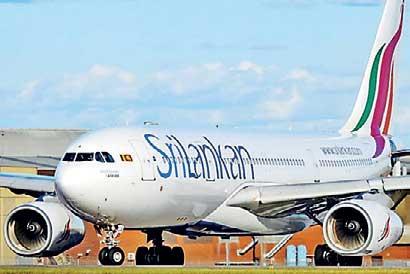 The national carrier is currently in the process of restructuring its operations.
A presidential committee recently recommended restructuring the airline through financial, corporate and human resource streamlining and developing an effective strategic plan, which was subsequently approved by the Cabinet.
As per the Finance Ministry, the government is currently bearing US $ 375 million and Rs.26.25 billion of contingent liabilities piled up since 2014 on behalf of the airline, which include guarantees granted for international bonds and letters of comfort issued to obtain loans during the Bandaranaike International Airport closure in 2016.
"These have become obvious liabilities for the government as the company was unable to repay at least a single instalment for two consecutive months using internally-generated funds of SLA.
Having considered the need to continue the national carrier, the Treasury issued required security by way of letters of comfort in order to run SLA until the proposed business restructuring process is completed," the Finance Ministry stated.
SLA recorded losses of Rs.17.2 billion and Rs.28.9 billion in 2018 and 2017, respectively.