Sirisena to request Putin to lift tea ban
Sri Lanka working on a meeting with Russian officials to assure quality 
Technical delegation from Colombo likely to attend with top political visit as a possible follow-up 
Festive season could push resolution of issue into January 
Tea Board considers inviting Russian quarantine officials for tour of local warehouses
President Maithripala Sirisena yesterday said he would make an official request to his Russian counterpart to resolve a temporary ban on tea imports to Russia that comes into effect from today as Government officials sought a meeting with relevant Russian officials in Moscow to provide assurances of Ceylon Tea quality, an official said yesterday.  Last Thursday Russia introduced restrictions on the import of plant products including tea from Sri Lanka, to take effect for shipments leaving Sri Lanka on or after 18 December 2017. This follows the detection of a single specimen of an agricultural pest, the beetle 'Trogoderma granarium' in the packaging material of a consignment of tea shipped from Sri Lanka.
The Sri Lanka Tea Board believes the specimen discovered in the packaging material may have remained in the shipping container concerned following the use of this container for the transport of grain on a previous occasion, not necessarily of Sri Lankan origin, and has requested for more details regarding the finding from Russian officials.
Attempts are being made by Sri Lanka's Ambassador to Russia Saman Weerasinghe to convene a meeting with the relevant officials in Moscow with Sri Lanka hoping to dispatch a delegation including officials from the Tea Board, tea research and agriculture departments to make the case for local tea.
The President's Office was not immediately clear on when a request would be made by President Sirisena to President Putin but the contents of any such communiqué are likely to be confidential.
"Our officials will provide assurances on the quality of Sri Lankan tea. It is our feeling that a political delegation may be needed as a follow-up but at the moment a technical discussion is best before a political discussion," Sri Lanka Tea Board Chairman Rohan Pethiyagoda told Daily FT. However, the festive season is likely to impede Colombo's efforts to push for a meeting as Russian government departments will be closed for at least two weeks for Christmas and New Year.
"We expect the meeting to take place and the ban to be dealt with around mid-January. Most of the tea to Russia is bulk purchases and most exports for December have been sent already but there could be some impact. We will see what kind of effect the temporary ban will have at this week's tea auctions, which are the last for this year," he added.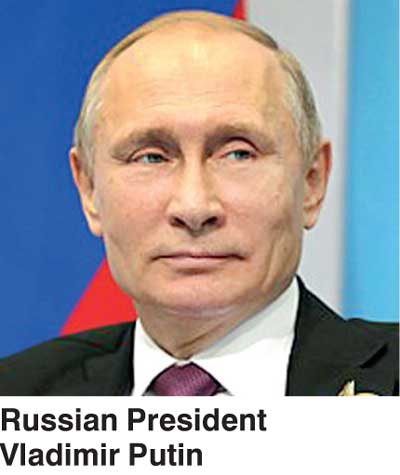 Plantations Minister Navin Dissanayake and Industry and Commerce Minister Rishad Bathiudeen were set to fly to Moscow to discuss the ban, though that may now happen after the officials visit. Weekend newspaper reports noted that Science, Technology and Research Minister Susil Premajayantha is expected to visit separately, to discuss Sri Lanka's pending asbestos ban.
In 2016 the Sri Lankan Government announced it would stop imports of chrysotile asbestos from 2018, which is primarily imported from Russia. Analysts have been quick to speculate a link between the two.
Russia imports about 30 million kilos of tea from Sri Lanka each year and is the largest buyer. In the first 10 months of 2017 Russia bought 29.5 million kilograms valued at $ 23 million, which is about 12% of the country's total exports.
The Tea Board Chairman also outlined plans to invite Russian quarantine officials to fly to Sri Lanka and inspect tea warehouses and packing procedures to reassure them of local standards. The Tea Board intends to extend the invitation and fund the visit as it would satisfy officials and bolster the credentials of Ceylon Tea in the Russian market.