Struggling port forces Sri Lanka closer to China
New deal with Chinese investor will see more money poured into Hambantota port.
China's ambitious plan to transform Hambantota, a sleepy southern town in Sri Lanka, into a major port and investment zone has been beset by problems, including sluggish activity at the port, Sri Lanka's worsening debt problem, and protests from people living nearby against a proposal to expand an existing investment zone.
The Magampura Mahinda Rajapaksa Port, as it's officially known, involved turning the town's harbour into a deep-sea port. It became operational in 2011 and was named after former strongman President Mahinda Rajapaksa, who for nine years steered Sri Lanka closer to China before losing power in 2015.
China has provided loans worth US$1.2 billion to build the port and a 2,000-hectare investment zone. In total, it has invested more than US$6 billion into Sri Lankan infrastructure projects.
Like investments in the ports of Gwadar in Pakistan and Chittagong in Bangladesh, Hambantota is a key part of China's Belt and Road initiative (BRI) that is building infrastructure and boosting regional connectivity and trade across strategic maritime and land routes. China plans to invest US$750 billion in BRI countries over the next five years alone.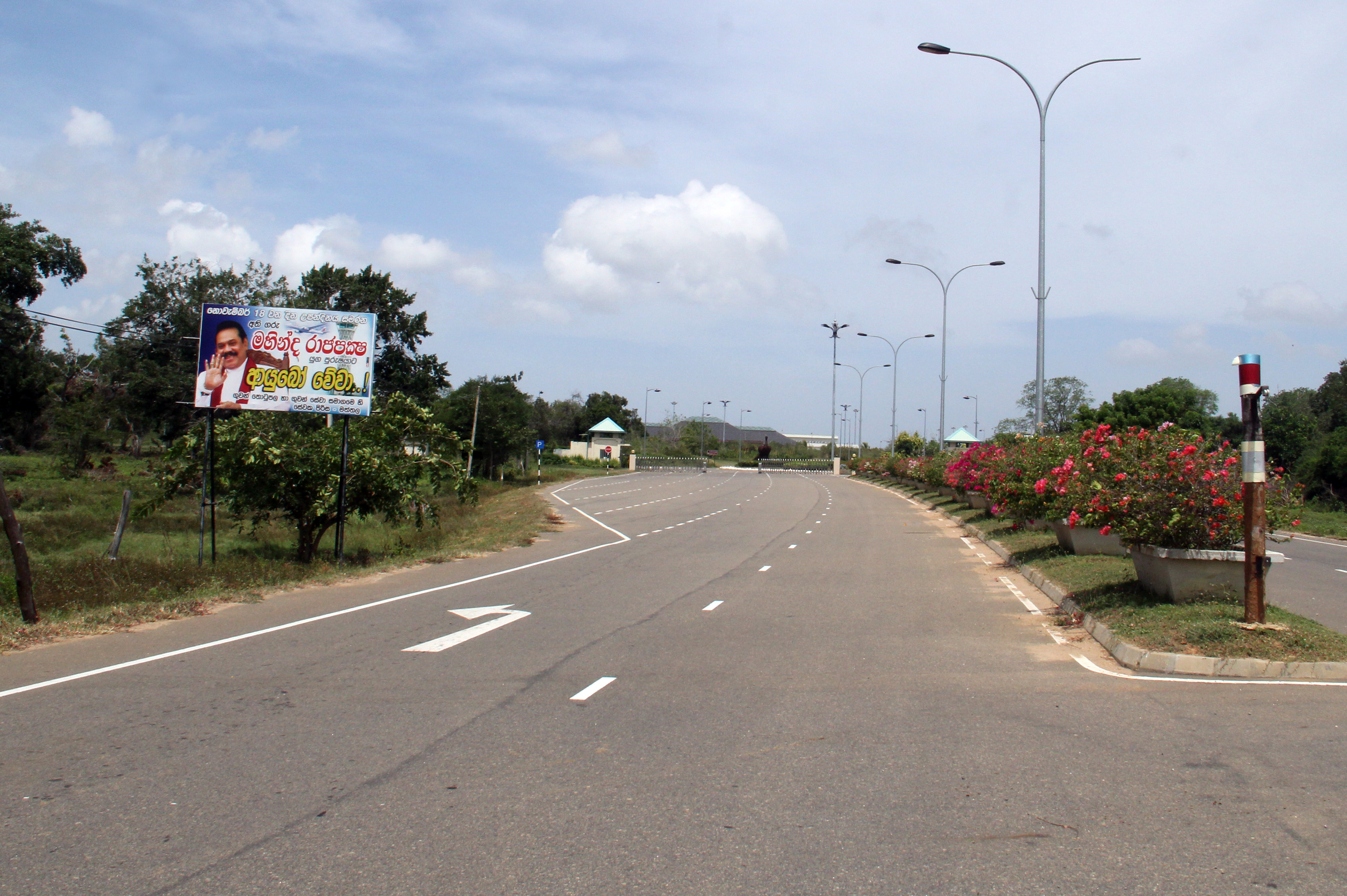 On the road to the airport, a sign wishes former President Rajapaksa a long life (Image: ChathuriDissanayake)
Dealing with the debt
But there are concerns that many of the China-backed infrastructure projects in Hambantota are bad investments that could prove costly for the government.
During the latter part of his term, President Rajapaksa was increasingly censured for funnelling money into white elephant projects in Hambantota, which is his home state. The area now includes an expanded port as well as a new airport, convention centre and cricket stadium, all of which are little used.
This flow of cash to questionable infrastructure projects contributed to Rajapaksa's shock defeat in January 2015. But the new president, Maithripala Sirisena faced a serious problem: Sri Lanka's debt was almost 80% of gross domestic product in 2016.
The rating agency Moody's warned in August that Sri Lanka will have to repay loans worth US$13.8 billion between 2019 and 2022. To help Sri Lanka manage its debt, the International Monetary Fund (IMF) agreed to a US$1.5 billion bailout in May 2016.
The government also reached out to the Chinese government, asking Beijing to convert its outstanding debt into equity.
In 2017, after five months of discussions, China Merchant Port Holdings (CMP) signed an agreement to take over Hambantota port for US$1.12 billion. The company also agreed to invest a further US$600 million into port operations.
But the proposed deal was heavily criticised by opposition politicians and port workers concerned about ceding control over land to CMP and the handling of security.
Under pressure, the government agreed to set up two companies that would be owned by the Sri Lanka Port Authority (SLPA) and CMP.
This approach would ensure that no land would be leased directly to CMP. And after ten years, CMP will divest 20% of its shares to government-owned SLPA, thereby increasing the state's share in the port to 50%, according to SLPA chairman Dr Parakrama Dissanayake.
The final agreement was signed at the end of July but criticism of the deal rumbled on, leading the President to sack Justice Minister Wijedasa Rajapakshe in August.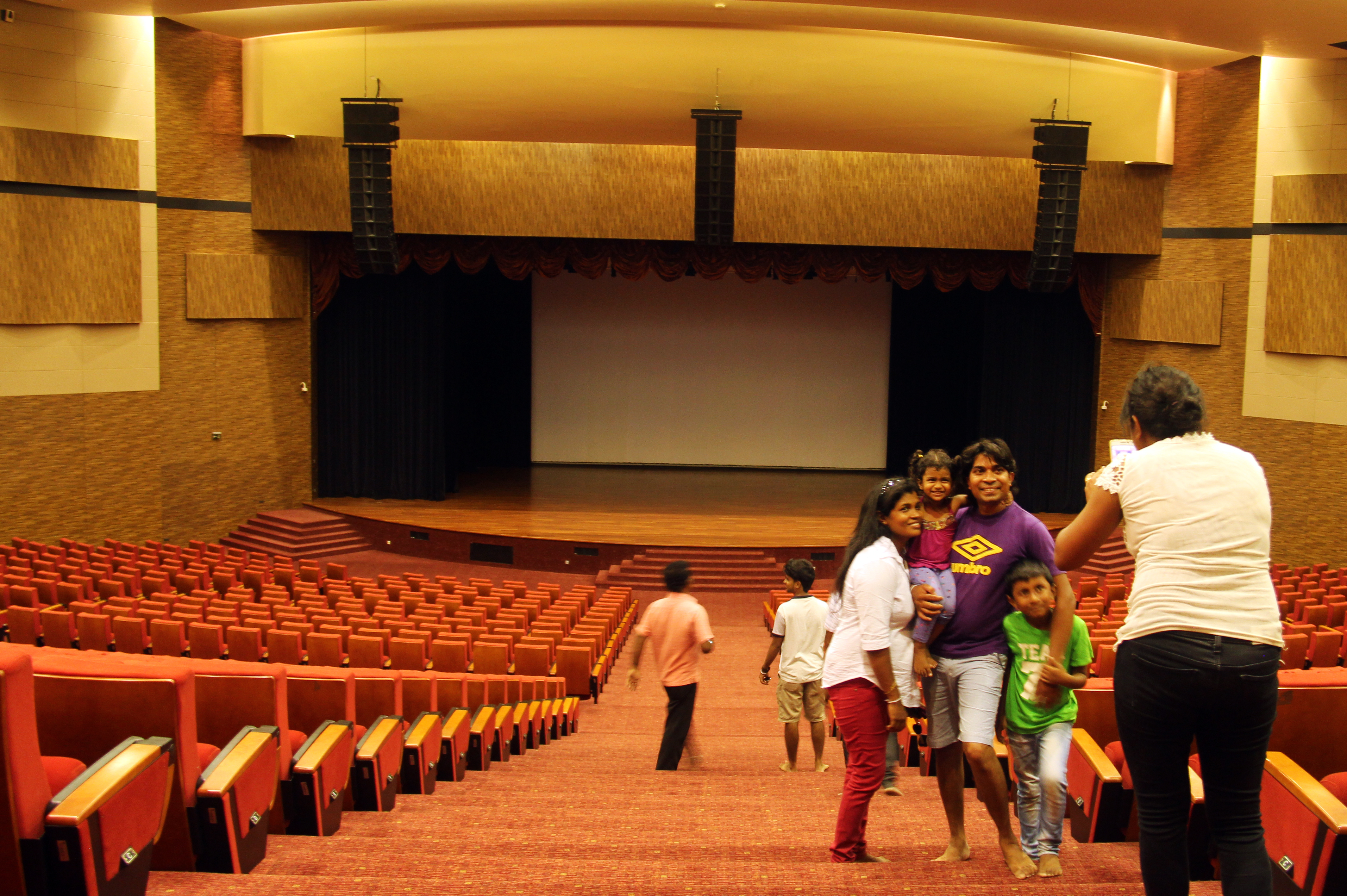 Local tourists pose for photographs at Hambantota's empty convention centre (Chathuri Dissanayake)
Turning a failing port around
CMP could begin work at Hambantota as early as November. And given the port's poor performance, additional investment cannot come soon enough, according to Dissanayake.
"In 2015 the port got 19 ships, in 2016 it was 14 and this year till June it got only 10 ships. It is not enough to have a port or be close to key shipping lines, we need to have a global player directing ships, services and investment. That is what CM Port can do," he said.
The Chinese investor is confident it can turn things around by galvanising investment to its linked investment zone of 2,000 hectares and capitalising on the port's strategic importance to the regional vision of China's BRI.
"We are targeting to turn the Hambantota port into a major hub connecting the neighbouring countries as well as the rest of the world. That is the national vision of Sri Lanka and it is also our mission as an operator," said CMP deputy general manager Hang Tian.
CMP is currently developing a business plan that will include port services, a business incubator, integrated logistics and vessel supply service to attract more international companies, Hang said. The company is also considering bunkering services by tying up with Sinopec or China Petroleum.
The port's strategic location makes it ideal to be a hub for shipment growth in the region, said Hang. "Our expectation is that South Asia and Africa, especially east Africa is set to become another global factory. Sri Lanka happens to cover these two economic hinterlands, encompassing a population of 2.5 billion people seeking economic transformation."
Mangala Yapa, a director at the state-run Board of Investment, notes that two Chinese companies have put forward a joint venture proposal for a petroleum refinery, with an investment between US$2.5 and US$3 billion although he did not name the firms.
And local conglomerate Laugfs Gas in August signed the first ever private sector financing facility in Sri Lanka supported by China Export & Credit Insurance Corporation (Sinosure) to the tune of US$80 million for a 30,000-metric tonne liquid petroleum gas import and export terminal in Hambantota. The aim is to make the terminal the largest in South Asia.
"From a development angle the port and the investment zone have to be integrated," Yapa said. "To create demand we need the investment zone," although he admitted that planning had been "haphazard".
"This has to happen in a planned manner and depending on expansion we will create new investment zones nearby."
But expanding a project that is already struggling is exactly what some residents of Hambantota fear.
Local concerns over expansion
Malathi Wickramage's family lives in the close-knit village of Beragama, which is part of the Hambantota district. Most of her relatives are within walking distance and farm rice on nearby land. Like many in the area, her ancestors settled here over a century ago, attracted by verdant plains that are ideal for paddy farming and the abundant water resources that are rare in this otherwise arid area.
Earlier this year Malathi watched her neighbours clash with police as Prime Minister Ranil Wickremesinghe and Chinese Ambassador Yi Xianliang laid the foundation stone for a 15,000-acre investment zone that would swallow her village.
The proposed venture would be managed by China Harbour Engineering Company and is separate to the 2,000-hectare zone currently managed by CMP.
Malathi is genial, greeting people stepping into her home with a hot cup of sugar-laden tea. But mention this new investment zone and her amiableness is replaced with anger. "No government or company has the right to take away our land. Where will we go? Let them come. We will not go," she says.
About 2,000 families in the area have banded together around their temple and have pledged to fight the new investment zone, setting the stage for a standoff with the government.
For now, the venture is limited to the foundation stone and since the protests, the government has not announced plans to proceed. But it may not remain that way for long.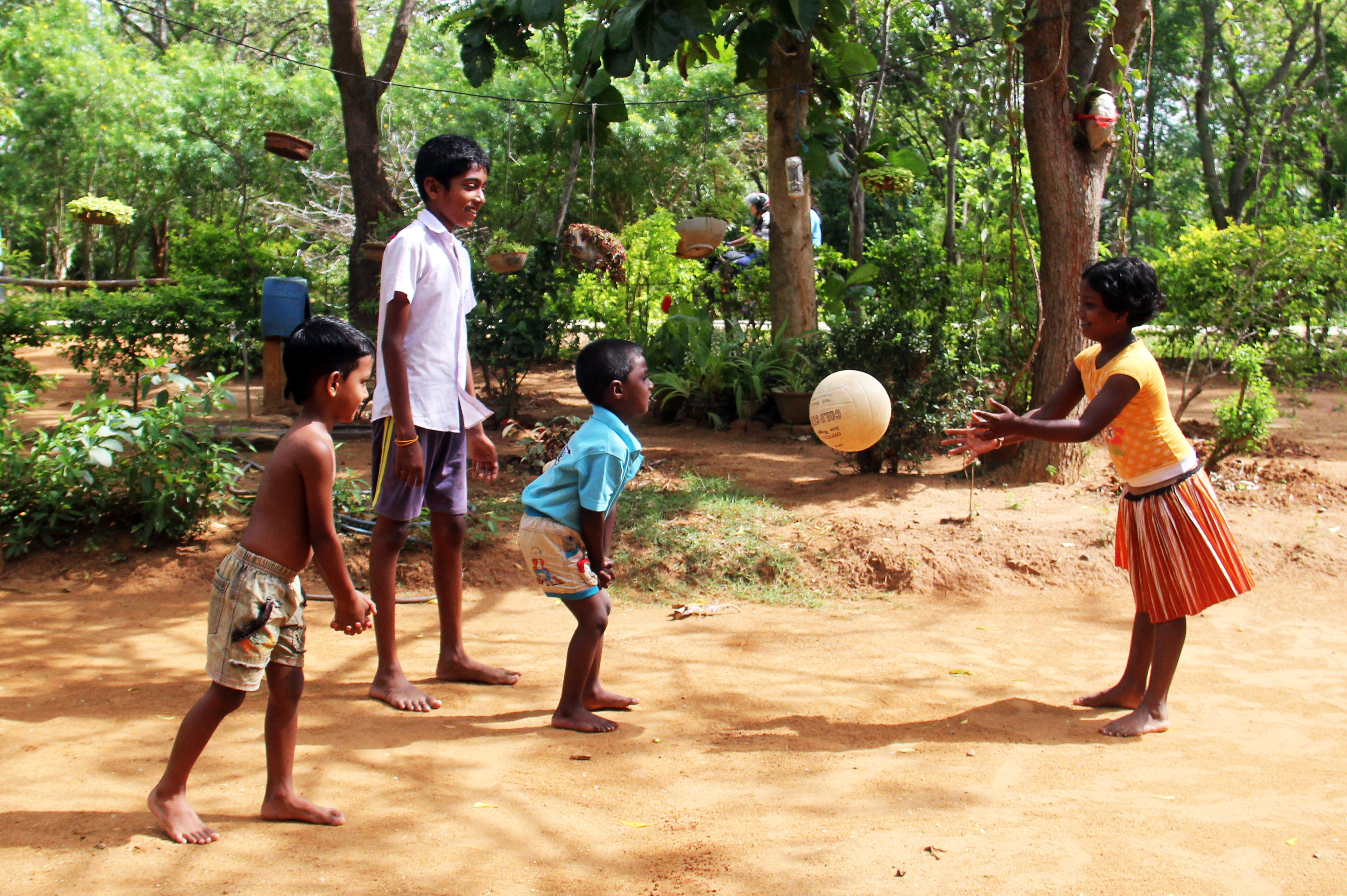 Children play in a village earmarked for a 15,000-hectare Chinese investment zone (Chathuri Dissanayake)
Balancing great power interests
Sri Lanka is a major beneficiary of Chinese foreign investment under the BRI. However, the country's experience illustrates not just the economic risks of borrowing to fund large projects, but the potential environmental risks of ploughing resources into infrastructure that is largely unused.
Nonetheless, Sri Lanka's efforts to renegotiate the Hambantota port deal, and another port project in Colombo, suggest that the country's relationship with China is moving in a positive direction, said Dr Nishan de Mel, economist and head of thinktank Verite Research.
"Many people think that somehow Chinese finance is the be-all and end-all for Sri Lanka. It is not."
He said that in 2010, China's share of the country's loan portfolio was 3% and in 2016 it was the same. What has grown is the portfolio of China's Export-Import Bank, which basically had invested almost nothing in 2010 but now has 6% of the loan portfolio. The biggest share of 44% is held by international financial markets.