Wijeyadasa demands Rs.500 mn from CHR Executive Director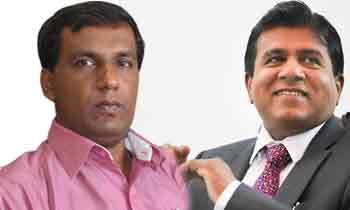 MP Wijeyadasa Rajapakshe has demanded Rs.500 million as compensation from Centre for Human Rights (CHR) Executive Director Keerthi Tennakoon for defaming him by making false statements during a news conference on August 5.
In his letter of demand the MP said Mr. Tennakoon had made a false statement alleging that Mr. Rajapakshe had obstructed the law being enforced by withholding the committee report on the Welikada riots for more than two years.
The MP said the false allegation had been spread among the public via the publicity given by the media had tarnished his image which he had earned as a professional and a politician for several years.
He said the baseless allegations made him to appear responsible for protecting those behind the Welikada riots.
The MP said legal action would be taken if Mr. Tennakoon failed to pay the money demanded within two weeks.
However, when we contacted Mr. Tennakoon, he said he had heard that a LoD had been sent but had not received any such document.