Startup success PickMe poised for bigger ride
Business triples to 35,000 rides per day by second year; gross billing tops Rs. 2 b
Investment during two years is Rs. 320 m; company is now worth Rs.3 b
PickMe making a positive impact to national economy as reliable and efficient mobility partner to public and corporates
​
Tech-savvy transportation company PickMe has emerged as the most successful startup within two years, enjoying a valuation of Rs. 3 billion and offering 35,000 rides daily.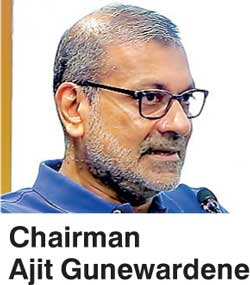 In June, PickMe, the taxi hailing service through a mobile app, marked its second full year of operation and its performance has been impressive. A year ago, the number of rides per day was over 10,000 and today the business has tripled to over 35,000 rides daily and a gross billing of Rs. 2.3 billion. The active driver base has expanded to 7,300 as the value proposition that PickMe offers to the public soars. Since its inception number of rides offered via PickMe is over 30 million.
PickMe is the official brand of Digital Mobility Solutions Lanka Ltd., and according to its Chairman Ajit Gunewardene, the investment in building the business is around Rs. 320 million and the last fund raiser had been with a valuation of Rs. 3 billion. For a mere two-year startup, such a valuation is outstanding.
During the financial year ended on 31 June 2017, PickMe completed a total of over 6.5 million rides with a customer base of over 620,000.
"Last year could be summarised as a supercharged journey that has propelled us from birth to adulthood in the blink of an eye,"

"We plan to continue this momentum and growth in the current year, while looking into new avenues to accelerate our performance."
During the two-year period, PickMe has acquired significant domain knowledge of the technological intervention in providing transportation solutions. Today it understands the behavior and needs of customers, and partner driver community.
This in-depth local understanding and knowledge infact gives PickMe a competitive edge in the market.
The company says it will continue to accumulate and archive this, converting it into products and services that would enhance the customer experience, thereby enabling it to stay ahead of the competition and continue to grow.
Ajit says although just 24 months old, the 177-member PickMe team is performing like a group of veterans who have years of experience in this field.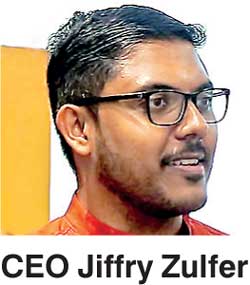 The Chairman emphasised that there is a market opportunity in every transportation journey throughout the country, ranging from personal vehicles and corporate travel to public transport.

"In our view every one of these passengers is a potential customer for PickMe. Our vision is to provide a safe, secure and dependable transportation solution for everybody," Gunewardene said.

"The goal will be to make personal vehicle ownership irrelevant and obsolete at one end and be the alternative to public transport at the other. Further we will be the intermediary that creates a level of efficiency that will have a positive impact on the national economy," he emphasised.

What PickMe aspiring to is where corporates and individuals can rely on the company for their transportation needs 24 hours of the day, thereby releasing unnecessarily tied-up capital, which can be put to more productive use.

There will be no need for individuals to tie up millions of rupees of capital on intermittently used vehicles. Instead they can pay as they go.

Gunewardenepoints out that corporates too can follow the same principle by paying the variable travel cost instead of funding vehicle ownership, which is an archaic practice and an inefficient use of capital. Hence the vehicles in use will have greater productivity and the drivers will earn more as they will be doing many more rides a day as part of the shared economy that PickMe will support.

"This will result in less vehicle imports and less congestion on the roads, making travel more comfortable and fuel-efficient, resulting in foreign exchange savings in addition to resolving the parking problem. We believe our proposition is a win-win solution for everybody," Gunewardeneemphasised. 
PickMe brainchild and CEO JiffryZulfer is equally emphatic on the company's performance thus far and upbeat about the future.
"Our platform provides transport to thousands of people every day and a livelihood for thousands more. Within a short period of time we were able to challenge and win market share from established players in the industry that had a history of over 30 years. We are undoubtedly the most successful startup in the country, and this has been due to the trust placed on us by our investors, passengers, and driver partners," said Zulfer.
He also emphasised that with growing GDP and as more people acquire smart phones, the future of PickMe looks promising, since as a company it would ensure that it is equipped to meet the increasing demands of transportation.
According to the CEO, PickMe will not restrict itself to passenger transport but enable the broader mobility in the country.
"In the coming year we will strengthen our core operations through improved service levels and increased availability. We will also be introducing new products and features that would enhance customer experience. Further we intend to extend our service offering, with the goal of becoming the most reliable and efficient mobility partner in the country. We also hope to look at opportunities beyond our shores, which would dramatically enhance our shareholder value," said Zulfer.
He also noted that PickMewas fortunate to have shareholders who were visionary and bold, driver partners who believe in the value proposition and passengers who trust the service.